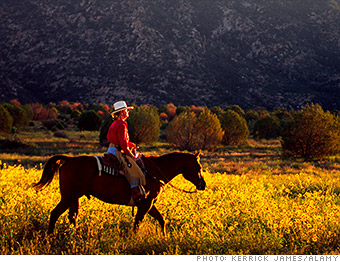 Hot summers are usually a knock against moving to Arizona. Not so with this small town 100 miles north of Phoenix, which boasts distinct seasons and temperatures that rarely hit 90° F.
All the better for exploring the hundreds of miles of trails in the adjacent Prescott National Forest, playing Prescott's many golf courses, and enjoying its revolving door of art shows, craft fairs, and outdoor concerts.
While Prescott still looks like an Old West town (complete with saloons), retirees aren't looking at a life on the frontier: The town also boasts quality health care facilities and enrichment classes for seniors.